VidioBeat Plugin - The New WordPress Plugin to Increase Marketer's Conversion Using Modern and Updated Pop Ups
View as PDF
Print View
Pop-up is one way to increase sales conversions due to the ability to show quick product demo. Nevertheless, most popup plugin right now is outdated and sometimes bring an annoy experience to visitor. That seems no longer problem with the new product called VidioBeat.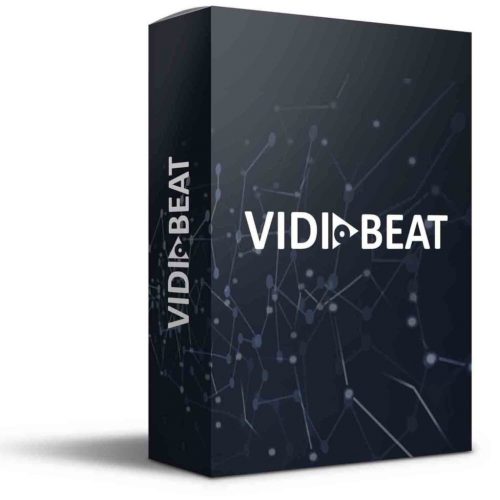 February 17, 2017 /MarketersMedia/ --
Most marketer can not sell more product for their latest services or products on their sites, probably because they are not utilizing the power of the right popups software to showcase their potential customer about the new product. That make people buy the same goods or services whenever they access the websites. Until customer's demand is over, that sites will suffer a loss in sales. Fortunately, AnggaKuswara & AgungKoes, the two experts in digital marketing have together create a new software that eliminate the traditionally annoying pop-ups, which usually very blank and boring to watch, thereby bringing the bad experience for customer and apparently the decrease in conversions.
With the new WordPress plugin called Vidiobeat Plugin, not only could the converting sales of marketing sites increase but their sites may be more attractive and drawn in more potential prospects with beautiful design template. Vidiobeat works by pop up which appear an homepage which is optional. In that pop-up, they have provided full essential elements to increase the sales conversion. User can display both image and product video into the pop up for promoting and attract customer to view their product.
Marketers can simply create a popup that increase the sales with some mentioned features below of Vidio Beat Plugin:
o Integrates with Youtube: With this feature, users can take any youtube URL and enter it into the plugin, then the video can be to the product immediately.
o Full responsive design: This features the flexible in size of the pop-ups. The pop-ups will change its size based on the viewer's screen size on a completed autopilot, so it is watchable for any devices. Although it is accessed from mobile devices, the pop-ups will still look beautiful and bring no bother to viewers.
o Usage is very easy: The easier to make it, the more sales users can get to their sites. Acknowledging that time is precious for anyone, the producers made it as easy and fast as possible for its setting. Users just have to set the text, input some pictures and videos with material promotion as preferred, then everything will be done automatically.
Unlimited color creations: This feature also shows the flexible in design of the plugin. AnggaKuswara & AgungKoes have created a comfortable popup that is suitable with any WordPress theme color from the user. Thereby it will make the visitors more comfortable and the bothering with pop-ups that user created are long gone. Moreover, there are still many other significant features that can be utilized to increase sales conversions.
Vidio Beat WordPress Plugin is build from the ground up and the design system is very easy to use. According to the producer, it can be very useful for everyone who is Online Shopper, Affiliate Marketer and Blogger as well as Internet Marketer and many more who wants to generate traffic and get visitor attention to see their page offers.
To recap, right now marketers do not have to watch their sales conversion rate continues to decline due to bad and outdated plugins. With the advanced function from Vidiobeat, it is obvious to back up and increase sales conversions effectively. Within this periods, any concerned marketers and buyer can also get the discount price and some special bonus from the producer.
Concerned reader can find more specific information in Vidiobeat Wp Plugin Review.
Contact Info:
Name: Gerald I. Smedley
Email: support@crownreviews.com
Organization: Uzumaki & Assistants Corp.
Address: 1176 Lowndes Hill Park Road
Phone: 415-277-4030
Video URL: https://youtu.be/bU2EyDxdCBo
Source URL: http://marketersmedia.com/vidiobeat-plugin-the-new-wordpress-plugin-to-increase-marketers-conversion-using-modern-and-updated-pop-ups/170883
For more information, please visit http://crownreviews.com
Source: MarketersMedia
Release ID: 170883
Recent Press Releases By The Same User
Agarwood Essential Oil Market Expected to Grow at CAGR 4.2% During 2016 to 2022 (Fri 2nd Jun 17)
Cyber Weapon Market by Type, Product, Application, Region, Outlook and Forecast to 2022 (Fri 2nd Jun 17)
Landscaping and Gardening Expert Trevor McClintock Launches New Locally Optimized Website (Fri 2nd Jun 17)
Sleep apnea devices Market is Evolving At A CAGR of 7.5% by 2022 (Fri 2nd Jun 17)
Agriculture Technology Market 2017 Global Analysis, Opportunities and Forecast to 2022 (Fri 2nd Jun 17)
Global VR Helmet Market by Manufacturers, Technology, Type and Application, Forecast to 2022 (Fri 2nd Jun 17)