Global Coronary Artery Bypass Graft Market is expected to grow at a CAGR of 6.4% by 2022
View as PDF
Print View
Global Coronary Artery Bypass Graft Market Information, by Type (off-pump, on-pump, minimally invasive direct CABG, endoscopic vein harvesting), by Procedure (single CABG surgery, double CABG surgery, triple CABG surgery, quadruple CABG surgery), by End User - Forecast Till 2022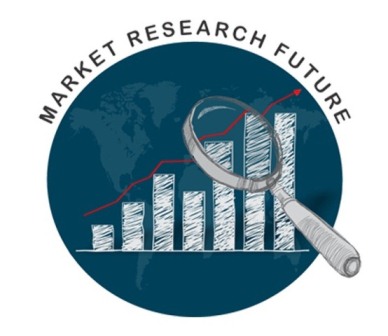 Pune, India - March 13, 2017 /MarketersMedia/ --
Market Highlights
Coronary artery bypass grafting (CABG) is a type of surgical procedure used for patients with coronary artery disease (CAD). It is used to improve quality of life and reduce cardiac-related mortality. CAD is the leading cause of mortality in the United States, Europe, and Australia. Additionally, it is the most common cause of heart failure. In the United States, CABG is the most common type of open heart surgery.
The Global coronary artery bypass graft market has been evaluated as a growing market and it is expected that the market will touch high growth figures in future. Factors such as increasing acceptance of advanced endoscopic procedures over the traditional ones and growing need for painless and effective procedures will help in driving the growth of the market. The global coronary artery bypass graft market is expected to grow with CAGR of 6.0% during the forecasted period.
Major Key Players
o Hancock Jaffe Laboratories, Inc.,
o Terumo Cardiovascular Systems Corporation,
o VasoPrep Surgical,
o Dextera Surgical Inc.,
o Neograft Inc.,
o NOVADAQ Technologies Inc.,
o MAQUET Holding B.V. & Co. KG.,
o Genesee BioMedical,
o Sorin Group, Edwards Lifesciences Corporation
Request a Copy of Sample Report @ https://www.marketresearchfuture.com/sample_request/2285
There are different approaches to treat coronary artery disease such as traditional and CABG approaches. Nowadays, CABG techniques are more in use due to their minimally invasive nature and less pain associated with it. In traditional method there is a long surgical incisions down the thigh or on calf which causes more pain to the patient. On the other hand, the new CABG method has less complication coupled with less amount of pain associated with it and is for selected groups of patients with significant narrowing and blockages of the heart arteries.
The market for coronary artery bypass graft is growing steadily. The growing use of endoscopic vein harvesting and minimally invasive methods has fueled the growth of the global coronary artery bypass graft market. However apart from the factors leading to the growth of this market, there are some restraints hampering the market growth such as changing reimbursement policies and payment models and fluctuating prices of the products and services.
The market for coronary artery bypass graft is growing due to increasing prevalence of cardiovascular disease and increasing demand for specific surgery options for coronary bypass surgery are some of the key factor providing a strong impulse to the market for this device. But the changing patterns of payments and reimbursements are hampering the growth of this market.
Test the market data and market information presented through more than 60 market data tables and figures spread more than 80 numbers of pages of the project report. Avail the in-depth table of content TOC & market synopsis on "Global Coronary Artery Bypass Graft Market from 2013 to 2022".
Report Details @ https://www.marketresearchfuture.com/reports/coronary-artery-bypass-graft-market-2285
Regional Analysis:
Depending on geographic region, coronary artery bypass graft market is segmented into four key regions: Americas, Europe, Asia Pacific, and Middle East & Africa. Globally, Americas is the largest market for coronary artery bypass graft as they deploy the most advanced techniques due to availability of all the versions of CABG techniques and high adoption rate for these techniques by the healthcare providers. Europe is the second-largest market for coronary artery bypass graft. Asia pacific region is expected to be fastest growing region in coronary artery bypass graft market due to expanding economies and growing per capita income in Asian countries like India and China.
Segmentation:
Global Coronary Artery Bypass Graft market has been segmented on the basis of type which comprises off-pump, on-pump, minimally invasive direct CABG, endoscopic vein harvesting and others. On the basis of procedure; market is segmented into single CABG surgery, double CABG surgery, triple CABG surgery, quadruple CABG surgery and others. On the basis of end users; market is segmented into hospitals, cardiology clinics, research institutes and others.
Make an Enquiry @ https://www.marketresearchfuture.com/enquiry/2285
Brief TOC
1 Introduction
1.1 Definition
1.2 Scope of Study
1.3 Research Objective
1.4 Assumptions & Limitations
1.5 Market Structure:
2 Research Methodology
2.1 Research Process
2.2 Primary Research
2.3 Secondary Research
3 Market Dynamics
10 Company Profile
10.1 Dextera Surgical Inc.
10.1.1 Company Overview
10.1.2 Product/Business Segment Overview
10.1.3 Financials
10.1.4 Key Developments
10.1.5 SWOT Analysis
10.2 Edwards Lifesciences Corporation
10.2.1 Overview
Continued....
Browse Related Report
Spinal implants market information, by type (fusion implants, non-fusion implants), by procedure (open surgery, minimally invasive surgery) by material (titanium, titanium-alloy, stainless steel, and plastic) - Forecast till 2022
https://www.marketresearchfuture.com/reports/spinal-implants-market-2050
About Market Research Future:
At Market Research Future (MRFR), we enable our customers to unravel the complexity of various industries through our Cooked Research Report (CRR), Half-Cooked Research Reports (HCRR), Raw Research Reports (3R), Continuous-Feed Research (CFR), and Market Research & Consulting Services.
MRFR team have supreme objective to provide the optimum quality market research and intelligence services to our clients. Our market research studies by products, services, technologies, applications, end users, and market players for global, regional, and country level market segments, enable our clients to see more, know more, and do more, which help to answer all their most important questions.
Contact Info:
Name: Akash Anand
Organization: Market Research Future
Address: Hadapsar Pune, India - 411028
Phone: +1 646 845 9312
Source URL: http://marketersmedia.com/global-coronary-artery-bypass-graft-market-is-expected-to-grow-at-a-cagr-of-6-4-by-2022/176823
For more information, please visit https://www.marketresearchfuture.com/reports/coronary-artery-bypass-graft-market-2285
Source: MarketersMedia
Release ID: 176823
Recent Press Releases By The Same User
Agarwood Essential Oil Market Expected to Grow at CAGR 4.2% During 2016 to 2022 (Fri 2nd Jun 17)
Cyber Weapon Market by Type, Product, Application, Region, Outlook and Forecast to 2022 (Fri 2nd Jun 17)
Landscaping and Gardening Expert Trevor McClintock Launches New Locally Optimized Website (Fri 2nd Jun 17)
Sleep apnea devices Market is Evolving At A CAGR of 7.5% by 2022 (Fri 2nd Jun 17)
Agriculture Technology Market 2017 Global Analysis, Opportunities and Forecast to 2022 (Fri 2nd Jun 17)
Global VR Helmet Market by Manufacturers, Technology, Type and Application, Forecast to 2022 (Fri 2nd Jun 17)