China Beer Market Worth 683 Billion Yuan By 2019
View as PDF
Print View
eMarketOrg.com announces latest publication A Study of China's Beer Market 2017 published in March 2017 and shows 45% growth for beer industry in China by end of 2017 making it the largest market in terms of value.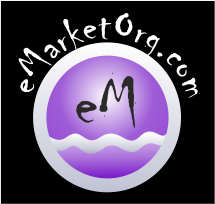 Pune, India - March 20, 2017 /MarketersMedia/ --
China beer market is the largest beer producer in the world followed by the United States. China is also the largest consumer of beer in the world. In 2015, China consumed double the amount of beer than the Americans (18 billion litres). However, the market for mass-production beers is becoming saturated. While beer remains the top alcoholic beverage consumed in the country, consumption has been falling since 2014.
Volume in the Chinese beer market has now been contracting for two consecutive years. Sales of leading beer brands in the country have been hit. In the third quarter of the fiscal year 2016, both Yanjing Beer and Tsingtao Beer reported losses in sales and profits.
By 2017 end, the country's beer market is projected to grow by 45% moving ahead of the United States which is currently the world's largest beer market in terms of value. At present there are five key beer groups which together form 80% of China's beer market. There groups are Carlsberg China, China Resources Snow Breweries, Anheuser-Bush InBev, Tsingtao Brewery, and Beijing Yangjin Beer. Before finalizing the purchase of this report, get your questions answered via http://emarketorg.com/inquire-before-buying/?product-id=87465 .
The past decade has seen an overall steady growth in the volume of beer consumed globally. Even during the peak of the financial slowdown, aggregate volumes saw marginal increases. Beer is globally the third most popular drink after water and tea. Growing at a CAGR of 2.4%, it is projected that the global beer market will reach approximately USD 636 billion by 2020. Newer players worldwide have been acquiring beer market share from established players worldwide by launching fresh flavours, premium products and attractive size & packaging. In terms of distribution, players are entering into trials with a network of pubs. Amidst the volatile situation in the global beer market, players are concentrating on lean management of assets along with re-examining their entire operating model.
Why should the 2017 China beer market report be purchased?
The report titled A study of China's Beer Market 2017 highlights key dynamics of the global and China's beer market. The growing opportunity in the sector has been investigated. The initiatives and performance of key China beer market players including China Resources, Tsingtao Brewery Co., Ltd., Anheuser-Busch InBev, Beijing Yanjing Brewery and Carlsberg along have also been examined. The report contains latest industry stakeholder's opinions. Complete report is available at http://emarketorg.com/pro/a-study-of-chinas-beer-market-2017/ .
Research methodology and delivery time
The publishing team has conducted in depth secondary research to arrive at key insights. Data collected from key public industry sources and publications has been scanned and analyzed impartially to present a clear picture of China beer market. All recent developments which impact the sector dynamics have been captured and used to support the research hypothesis.
The 2017 China beer market report is available as single-site single-user license. The delivery time for the electronic version of the report is 3 business days as each copy undergoes thorough quality check and is updated with the most recent information available.
On a related note, another study titled Global Beer Packaging Market Research Report 2017 is spread across 115 pages and talks about companies like Amcor, Ball, Graphic Packaging, Owens-Illinois, Rexam, Smurfit Kappa, Tetra Laval, Ardagh, Allied Glass Containers, AWC Packaging, Barry-Wehmiller, Carlsberg, Can-Pack, CCL Industries, Crown Holdings and DS Smith. Read more at http://emarketorg.com/pro/global-beer-packaging-market-research-report-2017/ .
Explore all reports on beer market at http://emarketorg.com/?s=beer&post_type=product .
About Us:
eMarketOrg.com aims to provide businesses and organizations market intelligence products and services that help in making smart, instant and crucial decisions. Our database offers access to insights from industry leaders, experts and influencers on global and regional sectors, market trends, user behaviour, for companies as well as products. With data and information from reputable and trusted private and public sources, our clients are never short of statistics and analysis that are up to date.
Contact Details:
Ronald Alden | sales@emarketorg.com
Connect With Us:
Market Research Blog: http://emarketorg.com/blog/
News on current market trends and more: http://emarketorg.com/news1/
Follow Us on Twitter: https://twitter.com/emarketorg
Follow us on G+ https://plus.google.com/collection/w7ioaB
Contact Info:
Name: Ronald Alden
Email: sales@emarketorg.com
Organization: eMarketOrg

Source URL: http://marketersmedia.com/china-beer-market-worth-683-billion-yuan-by-2019/179153
For more information, please visit http://emarketorg.com/pro/a-study-of-chinas-beer-market-2017/
Source: MarketersMedia
Release ID: 179153
Recent Press Releases By The Same User
Agarwood Essential Oil Market Expected to Grow at CAGR 4.2% During 2016 to 2022 (Fri 2nd Jun 17)
Cyber Weapon Market by Type, Product, Application, Region, Outlook and Forecast to 2022 (Fri 2nd Jun 17)
Landscaping and Gardening Expert Trevor McClintock Launches New Locally Optimized Website (Fri 2nd Jun 17)
Sleep apnea devices Market is Evolving At A CAGR of 7.5% by 2022 (Fri 2nd Jun 17)
Agriculture Technology Market 2017 Global Analysis, Opportunities and Forecast to 2022 (Fri 2nd Jun 17)
Global VR Helmet Market by Manufacturers, Technology, Type and Application, Forecast to 2022 (Fri 2nd Jun 17)