Ben Adkins Fearless Social List Breakthrough 2017 E-mail Marketing Tool Launched
View as PDF
Print View
Ben Adkins and the Fearless Social team, a group of digital marketing experts, launched List Breakthrough, an e-mail marketing solution helping users implement effective e-mail marketing strategies using a tried-and-tested sequenced contact method.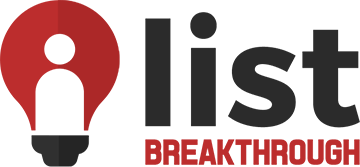 Wanchai,, Hong Kong - March 20, 2017 /PressCable/ --
Digital marketing expert Ben Adkins and the Fearless Social team launched a new e-mail marketing system helping both online and offline businesses promote their products more effectively.
More information can be found at http://letsgolook.at/ListBreakthrough.
Online marketing has seen a tremendous growth over the past decade, with more and more businesses striving to make full use of the immense marketing potential of the internet. Recent studies show that more than 90% of all clients use the internet to find business-related information, making online marketing strategy key to overall business success.
Though the constant growth of social media has led to a significant increase in social marketing investments, e-mail marketing is still the most effective form of digital marketing. Studies show that e-mail is 40 times more effective at acquiring new customers than both Facebook and Twitter, with more than 70% of consumers preferring to receive promotional messages via e-mail, compared to 17% preferring social media.
List Breakthrough is a new e-mail marketing system allowing its users to create effective promotional e-mail sequences according to their specific marketing needs. Sequenced e-mail marketing campaigns proved to be particularly effective in generating new customers, with studies showing that sending at least four e-mails in a month significantly increases the chances of the consumer engaging with the promotional content.
List Breakthrough helps users create an 8-steps e-mail marketing strategy that can be easily adapted to a variety of business and product types. The system can be applied to both online and offline products and services, allowing users to apply strategic marketing principles to their e-mail marketing campaigns.
The e-mail marketing solution provides not only an easy-to-follow e-mail marketing strategy, but also valuable insights into consumer psychology and effective digital marketing principles.
The service is currently available under two membership plans, Standard and Advanced.
Interested parties can find more information by visiting http://muncheye.com/ben-adkins-fearless-social-list-breakthrough.
Contact Info:
Name: Mindquo
Organization: Muncheye
Address: 8 Hennessy Road, Wanchai,, Hong Kong Island 999077

For more information, please visit http://muncheye.com
Source: PressCable
Release ID: 177978
Recent Press Releases By The Same User
Agarwood Essential Oil Market Expected to Grow at CAGR 4.2% During 2016 to 2022 (Fri 2nd Jun 17)
Cyber Weapon Market by Type, Product, Application, Region, Outlook and Forecast to 2022 (Fri 2nd Jun 17)
Landscaping and Gardening Expert Trevor McClintock Launches New Locally Optimized Website (Fri 2nd Jun 17)
Sleep apnea devices Market is Evolving At A CAGR of 7.5% by 2022 (Fri 2nd Jun 17)
Agriculture Technology Market 2017 Global Analysis, Opportunities and Forecast to 2022 (Fri 2nd Jun 17)
Global VR Helmet Market by Manufacturers, Technology, Type and Application, Forecast to 2022 (Fri 2nd Jun 17)