Artificial Intelligence in IoT Security and Fraud Prevention Market Analysis, Size, Trends and Forecast 2022 by Target Audience
View as PDF
Print View
OrbisResearch.com has published new research report on "Artificial Intelligence in IoT Security and Fraud Prevention 2017-2022" to its database.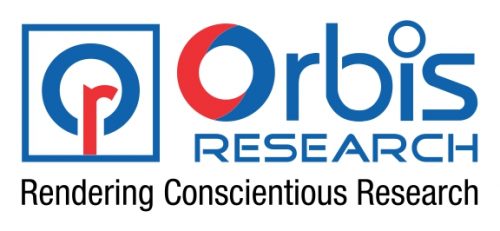 Dallas, United States - April 18, 2017 /MarketersMedia/ --
Artificial Intelligence (AI) is rapidly becoming integrated into many aspects of communication, applications, content, and commerce. The Internet of Things (IoT) is a particularly important area for AI as a means for safeguarding assets, reducing fraud, and supporting analytics and automated decision making. One of the major concerns is illegal capture and trade of IoT data which includes users' activities and records such as personal health, financial information, location, and asset information such as personal vehicles.
Browse the report: http://www.orbisresearch.com/reports/index/artificial-intelligence-in-iot-security-and-fraud-prevention-2017-2022
This report evaluates that technologies, market opportunities, and outlook for AI-based security in IoT. The report includes analysis of AI in specific IoT deployment scenarios such as Fog Computing architectures. The report provides forecasting for 2017 to 2022. All purchases of Mind Commerce reports includes time with an expert analyst who will help you link key findings in the report to the business issues you're addressing. This needs to be used within three months of purchasing the report.
Request a sample of the report: http://www.orbisresearch.com/contacts/request-sample/262255
Target Audience:
AI companies
Security companies
Wireless device manufacturers
Telephony infrastructure providers
Computer and semiconductor companies
Embedded hardware, software and OS providers
Wireless network operators and service providers
Major Points From Table Of Contents:
1 Introduction
1.1.1 Scope of Study
1.1.2 Target Audience
1.1.3 Companies in Report
2 Executive Summary
3 Overview
3.1 Cyber Security
3.2 Ramification of Cyber Security Threats
3.3 Internet of Things
3.4 General IoT Security Concerns
3.5 IoT Security Focus Areas
3.6 Distributed IoT: Fog Computing
3.6.1 Edge Computing
3.6.2 Edge Computing vs. Cluster Computing
3.6.3 Mobile Edge Computing
3.6.4 Fog Computing
3.6.5 Cloud Computing vs. Fog Computing
3.7 Specific Security Concerns with Fog Computing
4 Security Solutions in IoT
5 AI-based IoT Security Solution Forecasts
6 Security Companies Evaluated
7 Conclusions and Recommendations
Buy the report@http://www.orbisresearch.com/contact/purchase/262255
Figures
Figure 1: Fog Computing
Figure 2: Fog Computing and Cloud Architecture
Figure 3: Security in Fog Computing
Tables
Table 1: Cyber Crime in Top 15 Countries
Table 2: Cyber Crime by Category
Table 3: IoT Security Challenges and Solution Areas
Table 4: Global AI based Security Market 2017 - 2022
Table 5: North America AI based Security Market 2017 - 2022
Table 6: Europe AI based Security Market 2017 - 2022
Table 7: APAC AI based Security Market 2017 - 2022
Table 8: ME & Africa AI based Security Market 2017 - 2022
Table 9: Latin America AI based Security Market 2017 - 2022
About Us:
Orbis Research (orbisresearch.com) is a single point aid for all your market research requirements. We have vast database of reports from the leading publishers and authors across the globe. We specialize in delivering customized reports as per the requirements of our clients. We have complete information about our publishers and hence are sure about the accuracy of the industries and verticals of their specialization. This helps our clients to map their needs and we produce the perfect required market research study for our clients.
Contact Info:
Name: Hector Costello
Email: sales@orbisresearch.com
Organization: Orbis Research
Address: 4144N Central Expressway, Suite 600, Dallas, Texas - 75204, U.S.A.
Phone: +1 (214) 884-6817
Source URL: http://marketersmedia.com/artificial-intelligence-in-iot-security-and-fraud-prevention-market-analysis-size-trends-and-forecast-2022-by-target-audience/187272
For more information, please visit http://www.orbisresearch.com/reports/index/artificial-intelligence-in-iot-security-and-fraud-prevention-2017-2022
Source: MarketersMedia
Release ID: 187272
Recent Press Releases By The Same User
Agarwood Essential Oil Market Expected to Grow at CAGR 4.2% During 2016 to 2022 (Fri 2nd Jun 17)
Cyber Weapon Market by Type, Product, Application, Region, Outlook and Forecast to 2022 (Fri 2nd Jun 17)
Landscaping and Gardening Expert Trevor McClintock Launches New Locally Optimized Website (Fri 2nd Jun 17)
Sleep apnea devices Market is Evolving At A CAGR of 7.5% by 2022 (Fri 2nd Jun 17)
Agriculture Technology Market 2017 Global Analysis, Opportunities and Forecast to 2022 (Fri 2nd Jun 17)
Global VR Helmet Market by Manufacturers, Technology, Type and Application, Forecast to 2022 (Fri 2nd Jun 17)