Global Cloud Security Software Market to grow Remarkable CAGR of 39.36% during the forecast period of 2017 - 2022
View as PDF
Print View
Orbis Research Present's Global Cloud Security Software Market By Geography, Trends, Forecast (2017-2022) has been prepared based on an in-depth market analysis with inputs from industry experts.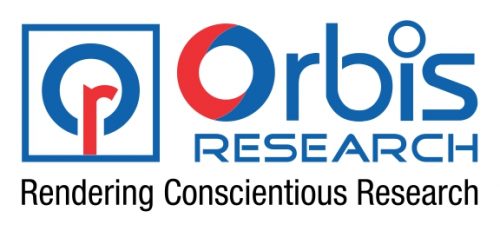 Suite 600, Dallas, United States - April 19, 2017 /MarketersMedia/ --
Description
The Global Cloud Security Market is valued at USD 1.84 billion in 2016 and is expected to reach a value of USD 13.51 billion by the end of 2022, growing at a projected CAGR of 39.36% during the forecast period of 2017 - 2022. Such software are used to provide security to the cloud based service and cloud computing architectures with the key focus on the compliances, governance, identity & access, data protection and architectures.
Traditionally the on-site setup of the security software resulted in the high cost of ownership including hardware, power, space and management. The Cloud Security Software circumvents these expenses as the cloud vendors are responsible for the maintenance, implementation, upgrades, backup and less interference of IT personnel.
The mutual agreement between cloud service providers and security solution providers is one of the key trend upcoming in the market. As the market matures, cloud security is expected to become an integral part of cloud services, which will encourage cloud service providers to partner with security solution providers to provide security software and maintain their competitiveness. The Cloud Security market witnessed a high growth when many of the enterprises did make a move towards cloud technology for cost cutting, flexibility, maintenance and agility. This boom led to a rise into cloud specific threats which gave rise to cloud security solutions.
Get a PDF Sample of Global Cloud Security Software Market Report at: http://www.orbisresearch.com/contacts/request-sample/217204
Nowadays, more and more SMBs are moving into cloud technology because of the lower cost of ownership and there are other driving forces to this market like increase in the data breaches in organizations resulting in heavy losses. The security and privacy issues such as ownership of the key management, lack of awareness and availability of open source security software providers are some of the key challenges faced by the market.
The market for global cloud security software solutions has been segmented by software such as Cloud Identity and Access Management, Cloud Email Security, Cloud Intrusion Detection and Prevention System, Cloud Encryption, Cloud Network Security software and Cloud Database Security software.
Additionally, the market cloud security software solutions by software types has been further segmented into different regions (North America, Europe, Asia pacific and Rest of World) and Industry.
In 2014, North America was the key revenue generator with 49.52% market share, followed by Europe. United States remained to be the key driver in the region owing high adoption rate of the solutions along with the increase in the cyber-attacks and reported data breaches in the region.
Over the forecast period, APAC is expected to be the fastest growing region in the global cloud security software market owing to increasing adoption of the solution in the countries such as China, Japan, Australia and India.
The Cloud Security Software market is competitive with major players such as Trend Micro, CA Technologies, Symantec, McAfee and Cipher Cloud. The other challenging players include Okta, EMC, Panda Security, Microsoft, Cisco, Websense, Fortinet, Dell, Sophos, Checkpoint, Barracuda Networks, Porticor, Safenet, Trustwave, Clearswift, HP, Juniper, Voltage Security, Perspecsys, Hitachi, PaloAlto Networks, Vaultive, Cyren and ZScaler.
Place a Purchase Order for this Report at: http://www.orbisresearch.com/contact/purchase/217204
Key Deliverables in the Study
Market analysis for the global cloud security software market with region specific assessments and competition analysis on global and regional scales
Market definition along with the identification of key drivers and restraints
Identification of factors instrumental in changing the market scenarios, rising prospective opportunities, and identification of key companies that can influence this market on a global and regional scale
Extensively researched competitive landscape section with profiles of major companies along with their market shares
Identification and analysis of the macro and micro factors that affect the cloud security software market on both global and regional scales
A comprehensive list of key market players along with the analysis of their current strategic interests and key financial information
A wide-ranging knowledge and insights about the major players in this industry and the key strategies adopted by them to sustain and grow in the studied market
Insights on the major countries/regions in which this industry is blooming and to also identify the regions that are still untapped
Contact Info:
Name: Hector Costello
Organization: Orbis Research
Address: 4144N Central Expressway

Source URL: http://marketersmedia.com/global-cloud-security-software-market-to-grow-remarkable-cagr-of-39-36-during-the-forecast-period-of-2017-2022/187957
For more information, please visit http://www.orbisresearch.com/reports/index/global-cloud-security-software-market-by-geography-trends-forecast-2017-2022
Source: MarketersMedia
Release ID: 187957
Recent Press Releases By The Same User
Agarwood Essential Oil Market Expected to Grow at CAGR 4.2% During 2016 to 2022 (Fri 2nd Jun 17)
Cyber Weapon Market by Type, Product, Application, Region, Outlook and Forecast to 2022 (Fri 2nd Jun 17)
Landscaping and Gardening Expert Trevor McClintock Launches New Locally Optimized Website (Fri 2nd Jun 17)
Sleep apnea devices Market is Evolving At A CAGR of 7.5% by 2022 (Fri 2nd Jun 17)
Agriculture Technology Market 2017 Global Analysis, Opportunities and Forecast to 2022 (Fri 2nd Jun 17)
Global VR Helmet Market by Manufacturers, Technology, Type and Application, Forecast to 2022 (Fri 2nd Jun 17)