Innovative Dehumidifier Offers Free Environmental Monitoring for Apartments
View as PDF
Print View
Innovative Dehumidifier Systems announces a new environmental monitoring program and data logging service for the Multifamily Construction and Property Management industry to assist property owners, managers and designers in an effort to eliminate apartment mold. Further information can be found at http://www.HumidityHappens.com.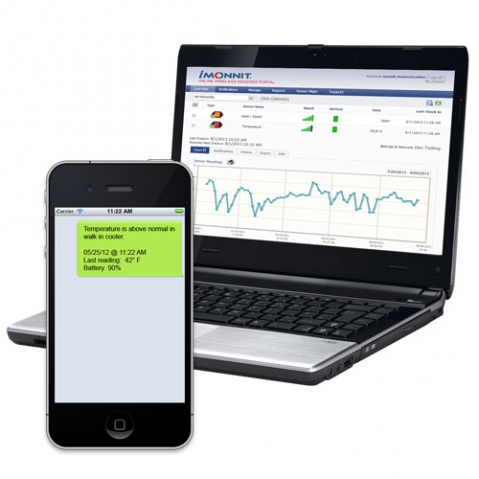 Ocean Isle Beach, United States - April 20, 2017 /PressCable/ --
Earlier today, Innovative Dehumidifier Systems announced the launch of its free environmental monitoring service for multifamily property owners and managers who are struggling to prevent mold in apartments. Architects, engineers and contractors who design and build apartments for multifamily developers should take note of this service as it will allow them to add value to their client relationship while working with one of the Multifamily Construction and Property Management industry's foremost experts in the field of moisture management and mold prevention.
"Increased energy codes and tighter construction methods are creating buildings that retain moisture. Eliminating moisture build-up from from occupant activities, mechanical ventilation and infiltration is the key to preventing mold in apartments in many cases," according to Ron Revia, Product Manager at Innovative Dehumidifier Systems. "By offering a service like environmental monitoring, we can pin point how extensive the moisture problem is and select an appropriate solution based on real data. Ultimately this is going to be a huge benefit to our clients because we can customize solutions based on the specific needs for that application."
Innovative Dehumidifier Systems was established in August 2012 and the original IW-25 prototype was placed into service in an apartment complex in Southern Pines, NC in 2011. The primary mission of Innovative Dehumidifiers has always been to assist multifamily property owners and managers with managing excess humidity and moisture issues that can lead to property damage, health issues for tenants and legal consequences for owners. By adding environmental monitoring to its product offering, Innovative Dehumidifier has become a turn-key solution for apartment professionals searching for an answer to excess humidity or moisture issues which can lead to apartment mold.
Innovative Dehumidifier offers its premier product as the only multifamily unit dehumidifier system on the market. Innovative Dehumidier is an Ocean Isle, North Carolina based company created by Brian Smith and Tom Honeycutt, who developed the IW-25 to meet the building industry's growing demand for an appropriate humidity solution for multifamily spaces. Learn more about Innovative Dehumidifier at http://www.HumidityHappens.com
Contact Info:
Name: Ron Revia
Organization: Innovative Dehumidifier Systems
Address: 6260 Ocean Hwy West, Ocean Isle Beach, NC 28469, United States
Phone: +1-910-579-3348
For more information, please visit http://www.innovativedehumidifiers.com
Source: PressCable
Release ID: 170938
Recent Press Releases By The Same User
Agarwood Essential Oil Market Expected to Grow at CAGR 4.2% During 2016 to 2022 (Fri 2nd Jun 17)
Cyber Weapon Market by Type, Product, Application, Region, Outlook and Forecast to 2022 (Fri 2nd Jun 17)
Landscaping and Gardening Expert Trevor McClintock Launches New Locally Optimized Website (Fri 2nd Jun 17)
Sleep apnea devices Market is Evolving At A CAGR of 7.5% by 2022 (Fri 2nd Jun 17)
Agriculture Technology Market 2017 Global Analysis, Opportunities and Forecast to 2022 (Fri 2nd Jun 17)
Global VR Helmet Market by Manufacturers, Technology, Type and Application, Forecast to 2022 (Fri 2nd Jun 17)