Middle East and Africa Cyber Security Market By Type of Security, Solution, Services, Industry, Countries, Trends and Forecast to 2022
View as PDF
Print View
Orbis Research has added Latest Research Report on "Middle East and Africa Cyber Security Market 2017-2022" to its Database.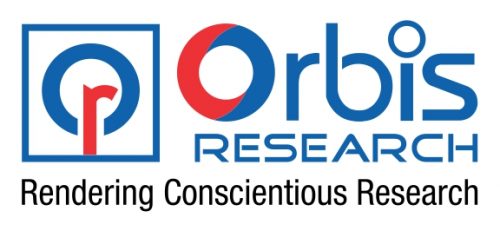 Dallas, United States - June 1, 2017 /MarketersMedia/ --
The Middle East and Africa Cyber Security Market was estimated at USD 17.83 billion in 2016 and is projected to reach USD 41.22 billion by 2022, at a CAGR of 14.99% during the forecast period 2017-2022. Many of the critical infrastructure components are completely dependent on IT systems as it provides the foundation for information exchange for sectors like voice, data, video, and internet connectivity. As such, IT systems are a part of other key security and emergency preparedness resources and are an important component of the overall national critical infrastructure. Cyber-infrastructure protection and security are impending matters in the international security environment.
Enquire about Cyber Security Market@ http://www.orbisresearch.com/contacts/enquiry-before-buying/217477
Market Dynamics
With technological advancements exponentially rising in the IT industry, new security challenges are required to be addressed. After Edward Snowden exposed the snooping activities of global communication channels, many nations were jolted over their security situation and raised concerns over the USA's act of massive surveillance. Information warfare, which is the competitive use of information in survival contests, has been a pervasive feature of conflict since the beginning of recorded history.
The advent of digital technologies for collection, storage, analysis, and distribution of information has created a world of insecurity, providing numerous new opportunities in the Middle East and Africaan cyber security market. According to recent white paper reports, data breaches significantly impact consumer confidence. In the case of one major breach, for example, most of the cloud-based companies saw a 46% drop in profit in the quarter after the breach occurred. Cyber threat has become a major challenge for startups and e-commerce companies, which are completely based on cloud systems. Heavy reliance on IT infrastructure and lack of contingency and mitigation of cyber policies in place are the major drawbacks of this market.
Browse Full Report with TOC: http://www.orbisresearch.com/reports/index/middle-east-and-africa-cyber-security-market-by-type-of-security-network-security-end-point-security-application-security-cloud-security-wireless-security-solution-iam-dlp-svm-ips-utm-enterprise-risk-and-compliancemanaged-security-services-services--infra
Market Segmentation
The Middle East and Africa cyber security market is segmented by security type (network, cloud, end-point, application, wireless network, etc.); by industry (aerospace, defense, intelligence, banking, financial services and insurance sector, healthcare, retail, manufacturing, etc.); by solution (IAM, DLP, SVM, IPS, UTM, enterprise risk and compliance, managed security services, etc.) and regionally (United Kingdom, France, Germany, Russia and others).
Competitive Environment
The report includes competitive assessment of market players, profiles, products and services, business strategies, recent developments and innovation, market landscape, future trends and forecasts, and mergers & acquisitions.
Place Purchase Order for this Report@ http://www.orbisresearch.com/contact/purchase/217477
The major companies dominating this market for their products, services, and continuous product developments are:
o IBM
o Cisco Systems Inc.
o Dell Root 9B
o Herjavec
o Check Point Software Technologies Ltd.
o Palo Alto Networks
o Symantec Corp
o Trend Micro Inc.
o Fortinet Inc.
o FireEye Inc.
o Proofpoint
o Imperva Inc.
o CyberArk Software Ltd.
o AVG Technologies
Key Deliverables in the Study
o Market analysis for the Middle East and Africa cyber security market, with region specific assessments and competition analysis on global and regional scales.
o Market definition along with the identification of key drivers and restraints.
o Identification of factors instrumental in changing the market scenarios, rising prospective opportunities, and identification of key companies that can influence this market on a global and regional scale.
o Extensively researched competitive landscape section with profiles of major companies along with their market shares.
o Identification and analysis of the macro and micro factors that affect the Middle East and Africa cyber security market on both global and regional scales.
o A comprehensive list of key market players along with the analysis of their current strategic interests and key financial information.
o A wide-ranging knowledge and insight into the major players in this industry and the key strategies adopted by them to sustain and grow in the studied market.
o Insights into the major countries/regions in which this industry is growing and identifying the regions which are still untapped.
Table of Content:
1. Introduction
2. Executive Summary
3. Market Dynamics
4. Middle East and Africa Cyber Security Market Segmentation
5. Middle East and Africa Cyber Security Market
6. Competitive Intelligence - Company Profiles
7. Investment Analysis
8. Future of Middle East and Africa Cyber Security Market
About Us:
Orbis Research is a single point aid for all your Market research requirements. We have vast database of reports from the leading publishers and authors across the globe. We specialize in delivering customised reports as per the requirements of our clients. We have complete information about our publishers and hence are sure about the accuracy of the industries and verticals of their specialisation. This helps our clients to map their needs and we produce the perfect required Market research study for our clients.
Contact Info:
Name: Hector Costello
Email: sales@orbisresearch.com
Organization: Orbis Research
Address: 4144N Central Expressway, Suite 600
Phone: +1 (214) 884-6817
Source URL: http://marketersmedia.com/middle-east-and-africa-cyber-security-market-by-type-of-security-solution-services-industry-countries-trends-and-forecast-to-2022/204168
For more information, please visit http://www.orbisresearch.com/reports/index/middle-east-and-africa-cyber-security-market-by-type-of-security-network-security-end-point-security-application-security-cloud-security-wireless-security-solution-iam-dlp-svm-ips-utm-enterprise-risk-and-compliancemanaged-security-services-services--infra
Source: MarketersMedia
Release ID: 204168
Recent Press Releases By The Same User
Agarwood Essential Oil Market Expected to Grow at CAGR 4.2% During 2016 to 2022 (Fri 2nd Jun 17)
Cyber Weapon Market by Type, Product, Application, Region, Outlook and Forecast to 2022 (Fri 2nd Jun 17)
Landscaping and Gardening Expert Trevor McClintock Launches New Locally Optimized Website (Fri 2nd Jun 17)
Sleep apnea devices Market is Evolving At A CAGR of 7.5% by 2022 (Fri 2nd Jun 17)
Agriculture Technology Market 2017 Global Analysis, Opportunities and Forecast to 2022 (Fri 2nd Jun 17)
Global VR Helmet Market by Manufacturers, Technology, Type and Application, Forecast to 2022 (Fri 2nd Jun 17)