Coated Abrasives Market is Grow at CAGR of 7.5% by 2022
View as PDF
Print View
Coated Abrasives Market is Expected to Grow at a CAGR of 7.4% from 2016 to 2022 | Coated Abrasives Market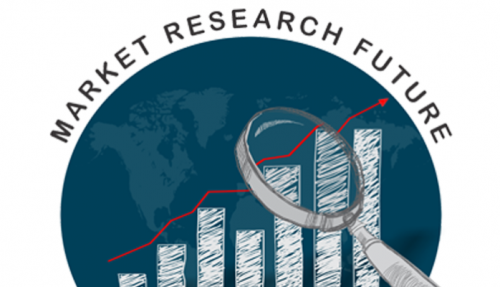 pune, India - June 1, 2017 /MarketersMedia/ --
Market Highlights
Coated abrasives are used to grind, scour, clean or remove solid materials by rubbing action or by impact using equipment's. Coated Abrasive market is expected to grow at rapid pace owing to its growing applications such as auto OEMs, fabrication, furniture, flooring etc.
Coated Abrasives are manufactured from synthetic or natural grain minerals such as aluminum oxide, silicon carbide, zirconia alumina and ceramic. These grain minerals are supported by backing materials such as paper, cloth, fiber, polyester film, others. These materials are then transformed into jumbo rolls which are then cut down into shapes such as discs, sheets, belts and rolls for smoothening, polishing and surface treatment application. Coated Abrasives market is set for intensifying growth in automotive, fabrication, jewelry applications and is expected to grow at CAGR of ~7.4% between 2016-2022
Rise in demand for coated abrasives in welding, foundry, automotive industry is anticipated to propel the demand for coated abrasives market in coming years. The use of coated abrasive in order to improve the surface finish along with high productivity is driving the coated abrasive market growth. Owing to superior properties, industrial abrasive users are considering coated abrasive as a better option over conventional abrasives.
Request for Sample Report@ https://www.marketresearchfuture.com/sample_request/2413
Competitive analysis:
o Saint-Gobain S.A. (Europe),
o DuPont (Germany),
o Robert Bosch GmbH (Germany),
o 3Mm (U.S),
o Cabot Microelectronics Corp (U.S),
o Hermes Schleifmittel GmbH (Germany),
o Henkel AG & Co. KGaA (Germany),
o Asahi Diamond Industrial Co. Ltd. (Japan),
o VSM Abrasive AG (Germany),
o Carborundum Universal Ltd (India)
Segmentation:
On Basis of grain type,
o aluminum oxide,
o silicon carbide,
o zirconia alumina,
o ceramic.
On Basis of backing material
o paper,
o cloth,
o fiber,
o polyester film,
o others.
On Basis of end user industry
o transportation,
o metal fabrication,
o consumer goods,
o automotive,
o others.
Browse Full Coated-Abrasive Report @ https://www.marketresearchfuture.com/reports/coated-abrasives-market-2413
Regional analysis:
o The APAC region Coated Abrasives market is expected to grow due to rapid industrializations, favorable government regulations and increase in per captia income. The rapid growth of end user industry such as automotive, fabrication and transportation in China, India and Japan is anticipated to drive the Asia-Pacific market for coated abrasives in coming years. Major players are also targeting developing regions in order to maximize the profit and meet the growing demand in those regions.
o North America witnessed a significant growth owing to being prominent player of automobile sector and consumer appliances. After economic downturn, the government is focusing more on non-woven fabric which significantly increase the product demand in this region.
o European debt crisis has affected many industries like construction, automobile and appliances. Due to this key player has reluctant to invest in these regions. This has led slow growth of product in European market.
About Market Research Future
At Market Research Future (MRFR), we enable our customers to unravel the complexity of various industries through our Cooked Research Report (CRR), Half-Cooked Research Reports (HCRR), Raw Research Reports (3R), Continuous-Feed Research (CFR), and Market Research & Consulting Services.
Contact Info:
Name: Akash Anand
Organization: Market Research future
Phone: 6468459312
Source URL: http://marketersmedia.com/coated-abrasives-market-is-grow-at-cagr-of-7-5-by-2022/204265
For more information, please visit https://www.marketresearchfuture.com/reports/coated-abrasives-market-2413
Source: MarketersMedia
Release ID: 204265
Recent Press Releases By The Same User
Agarwood Essential Oil Market Expected to Grow at CAGR 4.2% During 2016 to 2022 (Fri 2nd Jun 17)
Cyber Weapon Market by Type, Product, Application, Region, Outlook and Forecast to 2022 (Fri 2nd Jun 17)
Landscaping and Gardening Expert Trevor McClintock Launches New Locally Optimized Website (Fri 2nd Jun 17)
Sleep apnea devices Market is Evolving At A CAGR of 7.5% by 2022 (Fri 2nd Jun 17)
Agriculture Technology Market 2017 Global Analysis, Opportunities and Forecast to 2022 (Fri 2nd Jun 17)
Global VR Helmet Market by Manufacturers, Technology, Type and Application, Forecast to 2022 (Fri 2nd Jun 17)