Adjustable Bracelet Gold Double Cuff Ring Jewelry Collection Launched
View as PDF
Print View
7 Charming Sisters, an online jewelry boutique, launched an updated collection of curated jewelry. The store provides necklaces, earrings, bracelets and handmade accessories based on various styles and trends, offering a large jewelry selection for various tastes and preferences.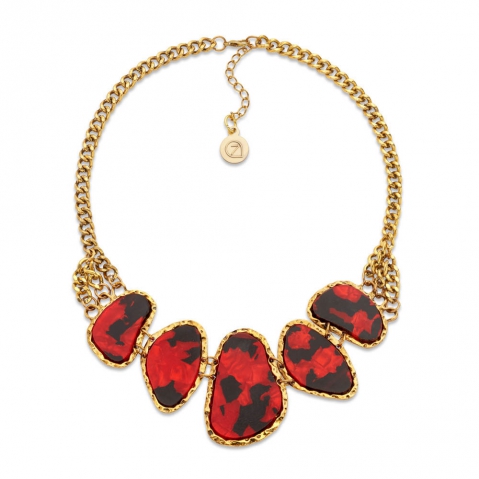 Fredericksburg, United States - June 1, 2017 /PressCable/ --
7 Charming Sister, an online jewelry boutique, launched a new jewelry collection. The store features a wide range of fashion jewelry curated by seven fashion specialists, each with her unique style. The newest additions include various models of cuff and double cuff rings and bracelets, elegant necklaces and various others.
More information can be found at https://7charmingsisters.com/collections/jewelry
Fashion boutiques have grown in popularity in recent years, as they offer a high-quality alternative to wholesale stores. Jewelry boutiques are particularly popular, with many women preferring the comfort of browsing through various collections from the comfort of their homes.
7 Charming Sisters is a jewelry boutique featuring curated fashion collections. Created by seven fashion enthusiasts, the e-store offers visitors the possibility to choose a style that represents them, offering both fashion and lifestyle suggestions for a wide range of tastes and preferences.
The website has recently updated its jewelry collection to provide a wide range of rings, bracelets and necklaces, each offering unique features and combining traditional and modern elements in unique and often innovative designs.
The "seven sisters" each have their own collection featured on the website. From the casual "Social Butterfly" to the formal "Executive", each collection offers various jewelry suggestions that fit a particular style.
Paula "The Executive" chose a wide range of elegant jewelry as representative for a modern professional style. Her collection includes classic gold, silver, cashmere and other necklaces, various types of earrings and many other unique accessories.
Other collections include high-quality innovative jewelry that can be adapted to various occasions. According to Paula Welsh, CEO of 7 Charming Sisters, versatility and uniqueness are two of the most important values of the fashion boutique: "Every woman has her own sense of style, which can change depending on the day, season, or her latest social event. We want women everywhere to feel comfortable in their own skin, and proud of their unique style.", declared Ms. Welsh.
Interested parties can find more information by visiting the above-mentioned website.
Contact Info:
Name: Kimberly
Organization: 7 Charming Sisters, LLC
Address: 2215 Plank Road Unit 253, Fredericksburg, Virginia 22401, United States
Phone: +1-844-571-7913
For more information, please visit https://www.7charmingsisters.com
Source: PressCable
Release ID: 204460
Recent Press Releases By The Same User
Agarwood Essential Oil Market Expected to Grow at CAGR 4.2% During 2016 to 2022 (Fri 2nd Jun 17)
Cyber Weapon Market by Type, Product, Application, Region, Outlook and Forecast to 2022 (Fri 2nd Jun 17)
Landscaping and Gardening Expert Trevor McClintock Launches New Locally Optimized Website (Fri 2nd Jun 17)
Sleep apnea devices Market is Evolving At A CAGR of 7.5% by 2022 (Fri 2nd Jun 17)
Agriculture Technology Market 2017 Global Analysis, Opportunities and Forecast to 2022 (Fri 2nd Jun 17)
Global VR Helmet Market by Manufacturers, Technology, Type and Application, Forecast to 2022 (Fri 2nd Jun 17)