Travel Accessory Specialist Landing Gear Rebrands and Relaunches as Venture4th
View as PDF
Print View
New brand reflects company's growth, evolution, and plans for the future, Venture4th reports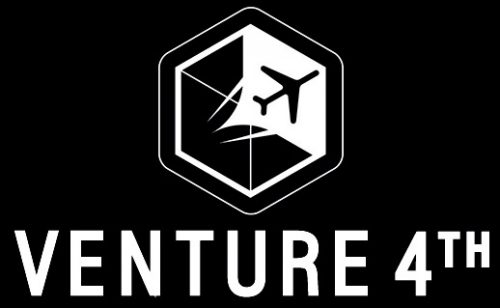 MINDEN, Nev - May 23, 2016 /MarketersMedia/ --
One of the most highly regarded travel accessory companies on Amazon gets an adventurous new name, as Landing Gear becomes Venture4th. The rebranding reflects both the evolution of the company as well as its vision for the future, with an informative new website now online at www.Venture4th.co to support the move.
Visitors to the new site will find information about the full range of the company's popular, innovative travel accessories, from an RFID-safe money belt or neck pouch to a heavy-duty, TSA-approved luggage lock. Designed to keep travelers and their possessions safe and secure as they explore the world, Venture4th's products are available at the company's e-commerce store and through its Amazon.com storefront.
"We're happy to announce that Landing Gear has been rebranded as Venture4th," company representative Patrica Wright said, "The new brand even better reflects what we and our loyal customers are about, emphasizing the way that we all love to seek out everything the world has to offer. Even as we begin this new stage of our journey, we're committed to building on the great success we enjoyed as Landing Gear, with the same dedication to quality, value, and product innovation. We think our customers are going to really enjoy the things we have in store for them."
Travelers who seek out sights well off the beaten path have long needed to take special precautions as they did so. In today's environment, though, many who love to travel confront new hazards on top of the longtime ones, whether that means criminals who employ RFID sensing devices to steal financial information or sophisticated luggage thieves who target and steal from those bags with the most enticing valuables.
Venture4th focuses on providing products that make life for travelers of all kinds easier, safer, and more rewarding. In the company's original incarnation as Landing Gear, it built up a best-in-niche reputation among Amazon customers, amassing a nearly perfect rating score from thousands of reviews.
Evolving to account for the changing times and with a refined vision of its future before it, that leading company has now rebranded as Venture4th. With an even more intense appreciation for the great outdoors and lesser-known destinations taking center stage, Venture4th will double down on its predecessor's commitment to delivering travel accessories that can enhance any experience, anywhere in the world.
The company's new website details the entire lineup of Venture4th products and includes an informative travel blog and a secure e-commerce store. Those interested in top-quality travel accessories can also find the full line of Venture4th products at Amazon.com.
About Venture4th:
Delivering peace of mind with every product, Venture4th is a leading supplier of top-quality, innovative travel accessories that help keep travelers and their possessions safe wherever they might roam.
For more information about us, please visit http://www.venture4th.co
Contact Info:
Name: Patrica Wright
Organization: Venture4th
Address: Venture4th 2220 Meridian Blvd Suite #CM533 Minden, NV, 89423
Phone: 718 717 2120
Source: http://marketersmedia.com/travel-accessory-specialist-landing-gear-rebrands-and-relaunches-as-venture4th/116228
Release ID: 116228
Recent Press Releases By The Same User
Agarwood Essential Oil Market Expected to Grow at CAGR 4.2% During 2016 to 2022 (Fri 2nd Jun 17)
Cyber Weapon Market by Type, Product, Application, Region, Outlook and Forecast to 2022 (Fri 2nd Jun 17)
Landscaping and Gardening Expert Trevor McClintock Launches New Locally Optimized Website (Fri 2nd Jun 17)
Sleep apnea devices Market is Evolving At A CAGR of 7.5% by 2022 (Fri 2nd Jun 17)
Agriculture Technology Market 2017 Global Analysis, Opportunities and Forecast to 2022 (Fri 2nd Jun 17)
Global VR Helmet Market by Manufacturers, Technology, Type and Application, Forecast to 2022 (Fri 2nd Jun 17)