Lucy Bell Announces Second "Get in Shape" Contest
View as PDF
Print View
Health blogger Lucy Bell announces she will be hosting another "get in shape" new years contest starting on January 1st, 2017.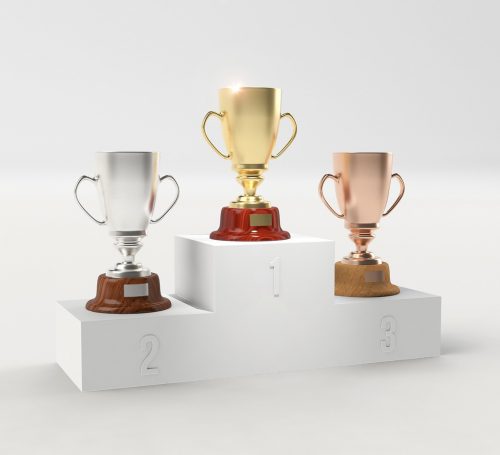 Calgary, Canada - November 12, 2016 /MarketersMedia/ --
Lucy Bell - health blogger at WhoppingWeightloss.com - announced today she will once again hold her new years "get in shape" contest - starting January 1st, 2017. It will be her second year running the contest in Calgary Alberta, but says this year will be different because she plans to keep her contestants accountable through her blog.
"Last year we had sixty-two people enter the contest, but only a dozen that stuck with it till the end" says Bell. When asked why so many people dropped out, Bell says there might not have been enough motivation to keep them going.
"It's interesting because - in my eyes - getting in shape would be reason enough for me to stick it out, so I assumed it would be the same for everyone competing. But it simply wasn't the case. So this year we will be charging a small entrance fee upfront when everyone weighs in, which will then be divided by the 3 top winners at the end of the contest" says Bell.
"So, not only will we be tracking everyone's progress through my blog, but will have actual prizes as well."
Bell mentioned that she is working with a few brands right now in hopes they will sponsor this annual contest by donating additional prizes. "I can't confirm this with one hundred percent certainty yet, but - thanks to a couple interested sponsors - one of the giveaways will be an electric popcorn popper and a best in class ice cream maker machine as well. There are likely going to be a handful of other gadgets as well but I'm excited about those two the most."
The purpose of the prizes is twofold says Bell. "First we're hoping that contestants will be more inclined to stick with it till the contest is over if they have their own money in the game. Secondly, we're hoping they will compete even harder knowing they have a shot at winning awesome prizes."
For more information, please visit http://whoppingweightloss.com/
Contact Info:
Name: Lucy Bell
Organization: Whopping Weightloss

Source: http://marketersmedia.com/lucy-bell-announces-second-get-in-shape-contest/145590
Release ID: 145590
Recent Press Releases By The Same User
Agarwood Essential Oil Market Expected to Grow at CAGR 4.2% During 2016 to 2022 (Fri 2nd Jun 17)
Cyber Weapon Market by Type, Product, Application, Region, Outlook and Forecast to 2022 (Fri 2nd Jun 17)
Landscaping and Gardening Expert Trevor McClintock Launches New Locally Optimized Website (Fri 2nd Jun 17)
Sleep apnea devices Market is Evolving At A CAGR of 7.5% by 2022 (Fri 2nd Jun 17)
Agriculture Technology Market 2017 Global Analysis, Opportunities and Forecast to 2022 (Fri 2nd Jun 17)
Global VR Helmet Market by Manufacturers, Technology, Type and Application, Forecast to 2022 (Fri 2nd Jun 17)